how can we help you code better?
On any day of the week, you can find our community meeting up to work on their side projects, or pair program, or present the latest tech thing that they love. As long as you bring your motivation to learn, we provide a peer-to-peer community for you to do exactly that. Join one or host your own!
Every Monday to Saturday, you can usually find us crowded around a table with our laptops at Code & Café on St. Denis, where you are welcome to join us!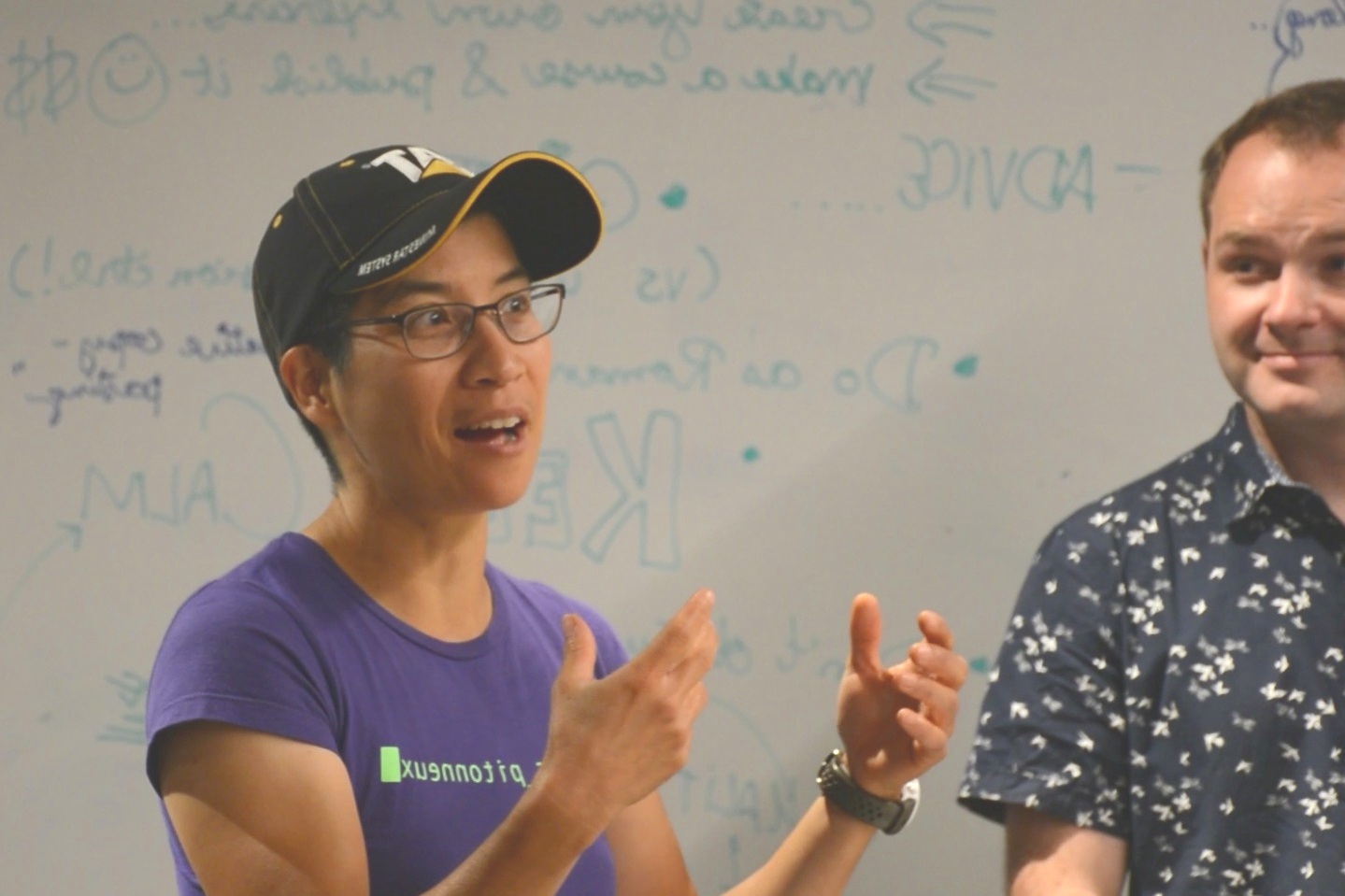 workshops and show & tell
Our community members are always working on cool projects and tech stacks, and enthusiastically shares it with others. You can find our schedule on meetup.com/pitonneux
Many of our community members are self-taught, so we blog about best learning pathways to get started in any language (we can show you the pros and cons too).
structure with lab8 or lab4
You'll work in a team on a bigger project throughout the weeks, and get help from others in your cohort and from mentors during the weekly learning circles.
want to start a chapter in your neighborhood/city?
Yes! Let us know where and why at judy@pitonneux.com